Your One Stop for
Safe and Reliable Auto Transport
Providing Reliable Vehicle Transportation Services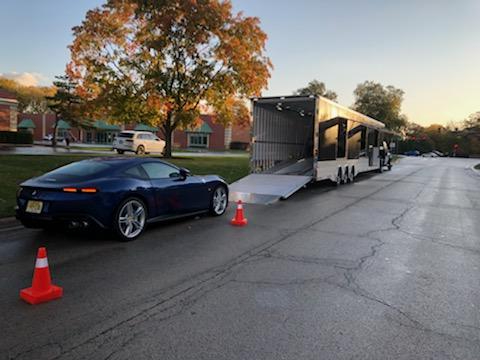 All Your Vehicle
Transport Needs
Savant Logistics is a company located in Plano, Texas that acts as a transport broker for many types of vehicles. From exotic cars to heavy-duty mobile homes, we'll ensure that your vehicles arrive at their intended destinations securely and in a timely manner.
When you want to transport an exotic car, a family car, your grandfather's mobile home, or your brother's ATV, you want that personal assurance that your vehicle is in great hands.
With excellent transportation services and the best transport agents available, we will ensure that your delivery is as seamless as possible. Our company is committed to making your move smooth, easy, and worry‑free.
Savant Logistics is dedicated to satisfying all your transportation needs, so you can rest assured that your vehicle will reach its destination with no issues. With us by your side, you can expect results that will exceed your expectations.
We are a reliable service provider for transporting collector, antique, exotic, vintage, professional race, and auction cars. Our company delivers across the country with teams of dependable drivers and trucks that are insured and bonded.
Savant Logistics specializes in providing enclosed auto transport services for all your needs. Our trucks are customized with auto transport trailers with drop decks and unique lift gates, ensuring that any automobile inside is safe and secure.
We operate out of Texas and welcome each and every customer like they are part of our family. Other companies may provide similar services, but Savant Logistics offers only the best and comes with a personal touch.
5-Star Vehicle Transportation
Delivering vehicles is our specialty! With our attention to detail and ability to make your transport needs seamless, our clients consistently give us a 5-star rating.
Over a Decade of Experience in The Industry
Savant Logistics is the vehicle transporter you can trust. Our vast network of experienced drivers, schedulers, and dispatchers has over a decade of combined experience in the industry.
Personalized Attention to Your Needs and Shipment Details
Because we value each and every client's satisfaction, any questions or concerns you may have will be answered quickly and thoroughly. Our status updates will keep you informed on your transport process from beginning to end.
Guaranteed Safe Delivery of

Your Vehicle
We are confident in our ability to satisfy your transport needs. We have the experience and the know-how to get it done right the first time, and that's a Savant Logistics guarantee.
We work hard every day to ensure the safe passage of your vehicle. If any untoward incidents were to ever happen along the way, you can rest assured knowing that we are fully insured and bonded for your protection.